Students' Online Safety
eSafety at Southfields Academy
We understand that the internet is an integral part of modern life and will be more so as our lives become more connected, especially for the young people in our community. We know the great benefits of this but are ever aware of the dangers and risks that this unprecedented access to communication now brings to our students. So that we can prepare and give each student the best chance of a secure and safe future, we take our eSafety responsibilities very seriously.
Before a student starts at the Academy, young people are asked to read, understand and sign the Internet and Computer Acceptable Use Policy (available to download at the foot of this page) at the time of their admission interview. This policy briefly describes some online behaviours which are unsafe. The Academy's Behaviour Policy (available at the foot of this page) explicitly mentions unacceptable online behaviours and bullying that can affect others and the sanctions that are in place for students who misuse technology in this way.
Once student have begun their studies with us, computing and personal, social and health education address aspects of eSafety in more detail and use scenarios and thought-provoking activities to allow student to explore them in further detail. Aspects of online safety directly addressed include social media use, cyberbullying, online communication with strangers, the risks of radicalisation, the understanding of fake news and the reliability of online content, digital footprints, malware and phishing.
There are many valuable resources to help parents to understand and discuss eSafety at home, we have curated a selection below from organisations such as Young Minds and the NSPCC
Thinkuknow is an education programme from the National Crime Agency's CEOP Command.
Since 2006, Thinkuknow has been keeping children and young people safe by providing education about sexual abuse and sexual exploitation.
Thinkuknow provides many resources for parents to help them keep their children and young people safe online. Click the logo below to visit their website, we have direct links to some of their pages below: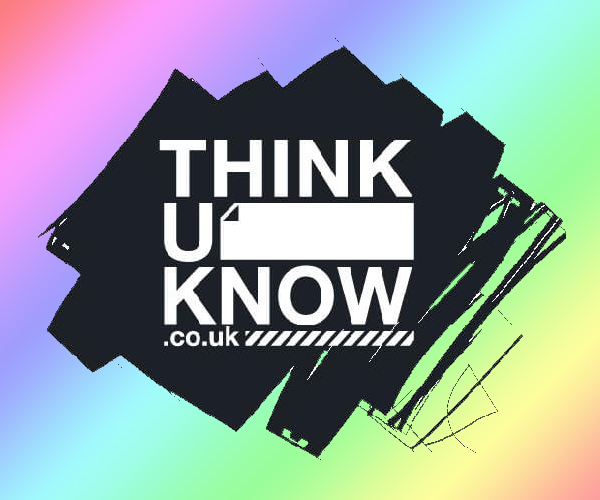 Young Minds - click the image below to visit the Young Minds web page with ten top tips for parents of teenagers, about social media: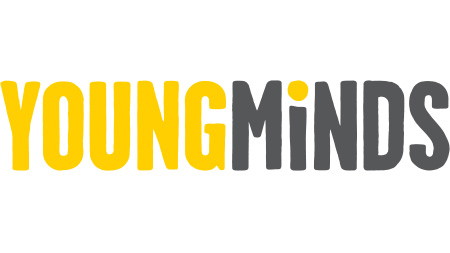 They have also produced a helpful resource on social media which you can download and read by clicking below.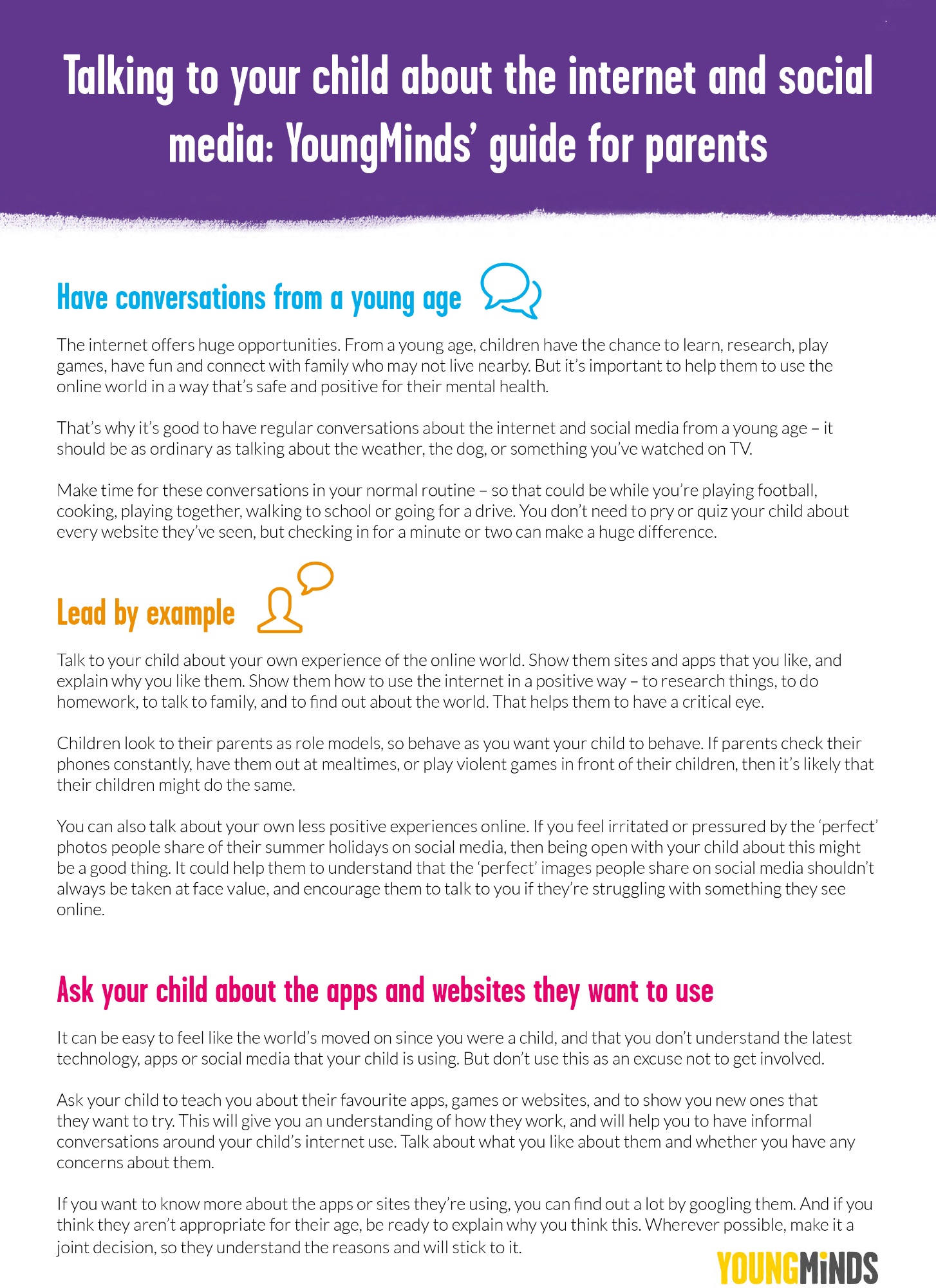 NSPCC - click image below to visit the NSPCC's website: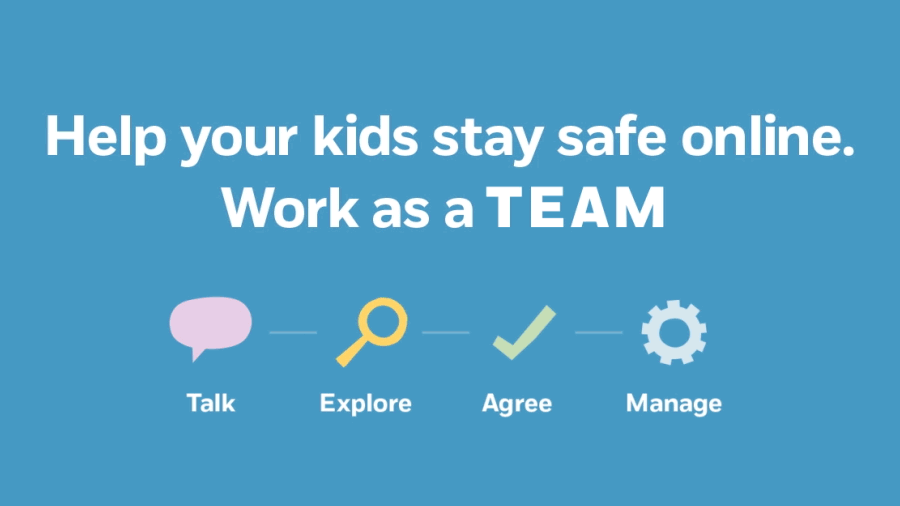 Please be assured that we teach all of our students to tell someone if they encounter something online that they do not feel comfortable with or that makes them feel unsafe. We encourage our students to use the government's online reporting tool, the Child Exploitation and Online Protection button, if they feel they are unable to speak to an adult.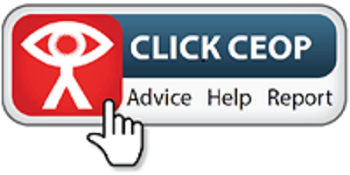 If you would like to speak to us about eSafety education we offer our students then please get in touch with Mr Shillingford, Director of IT & Systems, or Mr Samuels, Teacher i/c Personal, Social & Health Education via info@southfieldsacademy.com If you are a parent of a young person and are concerned about your child's eSafety, then please get in touch with your child's tutor in the first instance.