SEND, Hearing Support Centre and TAS
SEND, Special Educational Needs & Disabilities
The SEN Department supports teaching and learning of students with special educational needs, including those with statements, in the following areas;
Specific Learning Difficulties (SpLD) including dyslexia, dyscalculia and dyspraxia;
Moderate Learning Difficulties (MLD); and
Social, Emotional and Mental Health Difficulties (SEMH)
The SEN Department is located in the heart of the school and is easily accessible to both students and staff.
Our approach
Our approach is based on thoughtful planning to meet the changing needs of individuals and groups of students through in-depth monitoring and assessment as part of the whole Inclusion Department and in partnership with teachers, families and professionals to enhance understanding of students and implement complementary provision.
What we do
As a department, we deliver small-group interventions as well as coordinate targeted in class support from Learning Support Teachers and Subject Specialist Assistants. The SEN department delivers training to the whole school and organises external practitioners to deliver Continuing Professional Development training to ensure the needs of our students are understood and effective, up-to-date, practice is implemented.
We work closely with other professionals such as Educational Psychologists, Speech and Language Therapists, Child and Adolescent Mental Health Service and external organisations such as the Family Recovery Project, Catch-22 and Connexions.
As a school we work within the Wandsworth guidance on provision for children with Special Educational Needs in mainstream schools which explains the ways pupils/children/students with different additional needs are provided for within the school. We also follow our 'Equality and Disability' policy and we also have an 'Accessibility' plan.
Visit Wandsworth Family Information Service.
Who we are…
Within the SEN Department we have five qualified teachers and two specialist support staff with a range of experience and specialist knowledge of the needs of students with SEN;
Ms Sarah Gray, Deputy Headteacher Teaching & Learning
Ms Gemma LeGrande, Assistant Headteacher - SENCO
We also have a team of highly qualified and skilled support staff and administrative assistants who work closely with students and staff. Many are educated to degree level with a broad range of work based experience.
All teaching and learning support staff work with students both within lessons and through one-to-one or group interventions.
Visit Wandsworth Family Information Service.
Contact information
If you have any queries or would like to arrange a visit please contact senco@southfieldsacademy.com
Wandsworth Parent Partnership (PPS) is an impartial, confidential, information and support service for any parent/carer who has a child with special educational needs (SEN).
Telephone: 020 8871 8065 (24 hour confidential answering machine, checked daily)
The Parent Partnership Service
Department of Education and Social Services
The Town Hall
Wandsworth High Street
London
SW18 2PU
cspps@wandsworth.gov.uk
Rowan Hearing Support Centre

Introduction
The Rowan Hearing Support Centre based at Southfields Academy welcomes visits to the Centre so that we can listen to your needs and explore together how we can best support you and your child.
Deaf children and young people have very specific needs at the secondary stage of their education. They need an achievement focused learning experience to enable them to prepare for adulthood. At the Rowan Hearing Support Centre we base our support on an in depth understanding of each student's strengths, needs and aspirations. We use this to devise a personalised and well-resourced programme.
We are confident that, as a most highly regarded and well-established provision with outstanding teaching, accommodation and resources, we can provide each students who comes to us with a launch-pad to lifelong success and self-confidence.
About us
The Rowan Hearing Support Centre is managed and resourced through Wandsworth Sensory Support Service. This means that the Centre has access to a wider range of resources, specialist staff and facilities. The Centre is a very well established part of the Academy having been set up in the 1960s to enable young deaf people to enjoy the best of both worlds – learning in a mainstream school with outstanding resources and opportunities combined with outstanding specialist support.
Children supported by the Centre take part in a vibrant after-school programme which has included: archery, manga comic drawing, rock climbing, an introduction to driving and activity holidays. For families there is a Parent Education Programme and a wide range of information and support services through the Centre and its link to the Sensory Support Service.
At Southfields Academy the resources are outstanding. There is a strong emphasis on the use of technology to support learning, develop skills and support communication and independence. Information technology is state of the art and includes touch screen computers, iPads, video cameras and interactive touch screen boards in teaching rooms. Audiological equipment is also the most up-to-date with personal FM systems (and wireless microphones) available for all and maintained to an optimum level.
The Wandsworth Hearing Support Service also provides the habilitation for children on the St George's Cochlear Implant Programme and therefore, teachers in the Centre have access to a high level of training expertise and resources with regard to students with cochlear implants.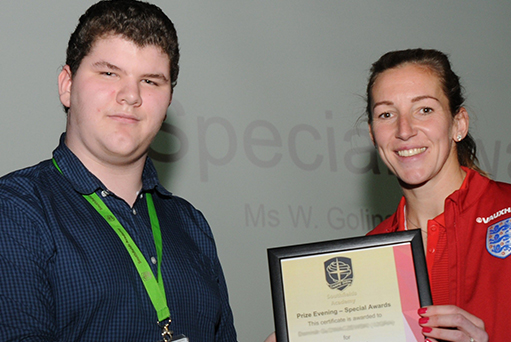 How we work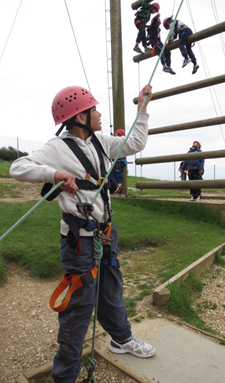 We start with an in depth understanding of where each child is at not only in terms of their learning but also their views of themselves and their relation to others. We work closely with families to gain a better understanding of their child.
Every student has a personalised learning programme which is developed, delivered and evaluated by the Centre staff and students and parents are fully involved in this process.
The level of specialist support is very high. We support students in mainstream lessons as well as pre and post tutoring of curriculum topics. We also provide individual and small group teaching in our state of the art Centre.
We carry out regular hearing aid and cochlear implant checks to ensure students' equipment is working to optimum levels. There is also weekly speech and language therapy to develop language and communication skills. Homework support is provided on a daily basis in the Centre by teachers of the deaf.
We expect high standards of behaviour. As deaf students reach adolescence, they need sensitive and skilled support to promote their social and emotional development. We take a pro-active approach to this in the Centre and deliver programmes to promote social and emotional well-being and keep deaf children safe.
Our expectations are high. We support students to develop as confident, socially competent individuals, able to navigate the world of further and higher education and world of work. Students take a range of courses leading to qualifications such GCSEs, BTECs and A levels. Students may also have needs in addition to their deafness requiring sensitive and highly skilled specialist support. The Academy has other specialist provision on site (The Achievement Studio) which caters for students with speech, language and communication difficulties and/or autistic spectrum disorders. Deaf students can access this additional resource if necessary and staff from the two provisions work closely together to ensure specific needs are met.
Our Successes
Students make outstanding progress between their starting points on entry to the Centre and on leaving. Students graduate as confident and articulate communicators able to express their needs and views with a range of examination successes behind them. Students have gone on to a range of destinations, higher education, further education and apprenticeships. Examples of recent courses studied include: LLB Law (Honours), Airline and Airport Management, Business and Computing Systems, Interactive Media and Law. Previously one student achieved "The Wandsworth Young Person of the Year" award for Outstanding Achievement.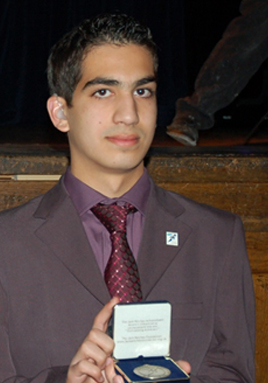 Meet the Team
We are a dedicated, highly skilled and very experienced team.
Anne-Marie Hall is the Teacher in Charge of the Hearing Support Centre (HSC). She is a qualified and experienced teacher of the deaf who is committed to working in partnership with families and is a former Deputy Director of the National Deaf Children's Society (NDCS). Anne-Marie oversees the students' Individual Programmes working closely with students, their families and mainstream staff. She supports deaf students in mainstream classes, teaches small groups and individual sessions, as well as providing pastoral support. She is also responsible for reviewing the Education, Health and Care Plans for all students within the HSC.
Carly Humphries is a qualified Teacher of the Deaf with experience of working as an audiologist and a background in teacher secondary science. Carly teaches small groups and individual session, works with deaf students in mainstream classes, as well as providing pastoral support. She also contributes to the annual review of Education, Health and Care Plans.
Lisa Salter and Aurore Morcet are specialist Teaching Assistants who work with deaf students both in mainstream lessons and in the Centre, providing both learning and pastoral support.
Casey Jackson is a Speech and Language Therapist for the Centre. Students have individual sessions with Casey which focus on their specific language and communication needs. Some students may also have group sessions to support the development of their social skills.
Azra Akhtar provides administrative support to the Centre. She is an excellent role model for the student being deaf herself and having a Doctorate (PhD) in Interactive Media for Deaf Learners.
TAS, The Achievement Studio (Speech, Language & Communication Needs Resource Base)
The Achievement Studio (which we refer to as TAS)
The Achievement Studio is a supportive resource base for students aged 11-19 who have an Education, Health and Care Plan (EHCP) or Statement of Special Educational Needs. The primary areas of Special Educational Needs (SEN), as detailed in the EHCP or Statement will be for:
Speech, Language Communication Needs
And / or
Autistic Spectrum Disorders
Facilities
The resource base is located in the heart of the school where it is easily accessible to all TAS students but provides them with their own space which has been designed to support the development of their specific needs.
In the new Resource Base, we are very fortunate to have the following:
individual work areas for students
specially designed small group classrooms
a therapy room
a sensory space
more space for students to socialise in a safe environment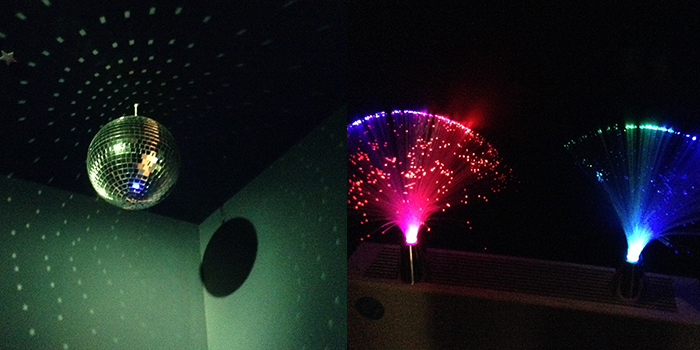 Our Offer
All students have a key worker – to listen to students, hold review meetings, provide encouragement, offer realistic advice, run interventions and help resolve any problems students may be experiencing.
The Base Manager of Key Worker will regularly liaise with families and external agencies to ensure that the young person receives their entitled support and to raise or address any concerns about the young person's education.
Our students are expected to attend approximately 90% of mainstream lessons. The students are also part of a mainstream tutor group. We prioritise students' core subjects for in-class support from a Teaching Assistant (T.A.) who is attached to the base, and students will also receive T.A. support for some foundation subjects. The base staff frequently liaise with teaching staff across the school in order to ensure that teachers in the mainstream are aware of the needs of the TAS students and the teaching strategies they can use in the mainstream classroom to support TAS students.
Students typically access TAS for one to two lessons per week for a personalised learning package. This may be delivered by a teacher experienced in working with students with Special Educational Needs, or by a T.A. attached to the base. Teaching methods and the curriculum during a student's time in the base are highly differentiated to suit the needs of individuals. We use strategies to reduce the distractions, increase concentration and make all work accessible to students.
TAS also provides a safe space for whenever students need it.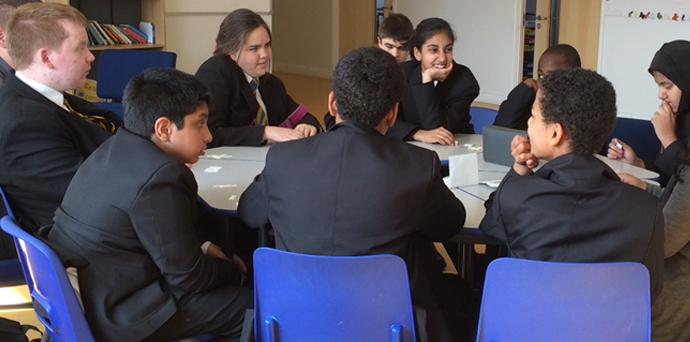 Current interventions and personalised learning programmes include:
Daily break club for all TAS students and their friends, offering structured activities for students who have difficulties during unstructured times of the day. This is run by the TAS staff and run at both breaks with opportunities for students to lead break clubs on two breaks a week.
Speech and Language Therapy.
Communication skills groups or language enrichment programmes which support the work a student is doing in Speech and Language Therapy.
Year 7: Primary / Secondary Transition Group – The aim of this group is to make the transition into secondary school smoother and successful for the students. This runs for a term in the autumn term and is taught by a Learning Support teacher.
Year 8: Personalised package of literacy and numeracy support as well as communication skills groups. The aim of these groups is to develop positive interaction skills and effective communication skills. These are run by TAS staff. In addition to this, some students may have further input from the TAS staff to develop their language skills as well as vocabulary for their foundation subjects.
Year 9: Life Skills. Students are typically taught in small groups for learning skills to develop key skills and make a smooth transition into KS4, taught by the Resource Base Manager or other specialist staff. Students are given additional support in English, mathematics and science as required.
Key Stage 4: Students are typically supported in class or withdrawn from P.S.E. lessons to provide them with additional support. They also have school wide booster sessions and revision opportunities available to them, particularly in Year 11.
Staff Team
The staff team consists of:
The Resource Base Manager with specialist knowledge of ASD and SLCN.
3 specialist T.A.s who support TAS students full time both in-class and run small groups.
1 T.A. who works with both the wider SEN department and TAS.
2 T.A.s from the Sixth Form regularly support TAS students in Post-16 lessons.
1 Speech and Language Therapist based in school one day per week through 'Love to Communicate'.
The staff also delivers small group interventions to the students in the base.
---
What our students say about us.
The reason why TAS break club is good is because I can try something new to do.
Year 12 student
I like to hang around with my friends.
Year 9 student
I like TAS because they help me and they help me with my homework.
Year 8 student
The teachers help me with homework and it is a fun place.
Year 9 student
What should you do if you think TAS might be right for your child?
If you are interested in a place for your child:
In the first instance, please get in touch with the Base Manager to arrange a visit. She will tell you about the base and show you around. On the visit, ask as many questions as you like!
After the visit, call your Case Manager (your contact at the Special Needs Service in your home borough) and let them know you are interested. Please ask them to consult the school. We cannot accept students if we have not been consulted with the correct paperwork from the Local Authority.
If a positive response has been sent to the Local Authority by the Academy, feel free to arrange a second visit with your child.
Please note that we have places for up to 5 students in ever year group. Priority is given to students who have an EHCP / Statement issued by Wandsworth, however, every single student will be considered based on their individual needs, as detailed in their EHCP or Statement. We will offer a place to student when we feel that we would be well-placed to support your child's needs and when we believe that Southfields would be able to help them to make academic progress with the Special Educational Needs.
Contact Us!
If you have any queries or would like to arrange a visit please contact senco@southfieldsacademy.com
SLCN Resource Base
Southfields Academy
333 Merton Road
London
SW18 5JU