Modern Foreign Languages
Welcome to Modern Foreign Languages
Welcome to the Modern Foreign Languages department!
We aim to provide an enriching language learning experience for all our students which captures their imagination and challenges their academic abilities. We believe it is our role to give students an insight into the wider world and equip them with the tools to travel and work globally.
Please see some examples of activities we have incorporated into our language learning curriculum: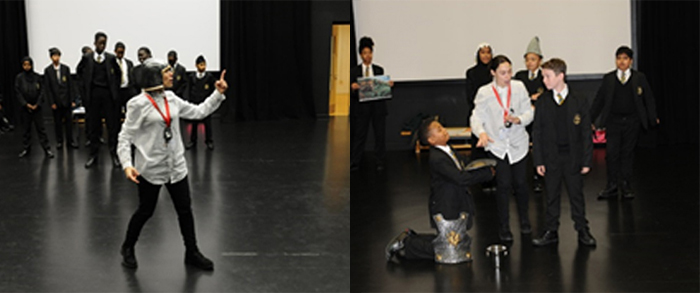 An interactive theatre production of Don Quixote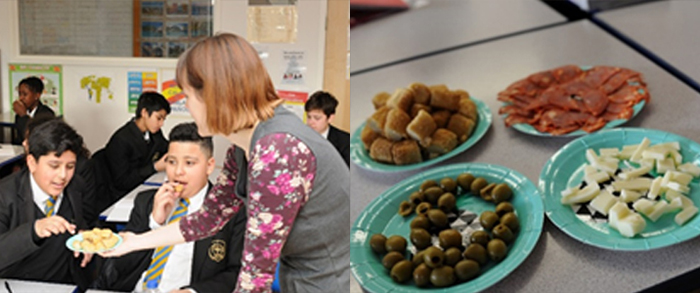 Tasting some traditional Spanish tapas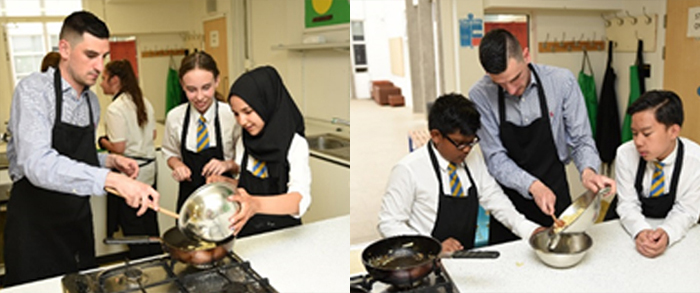 Cooking Spanish tortilla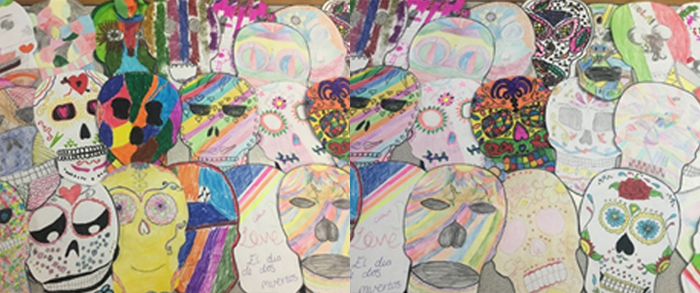 Learning about festivals from around the world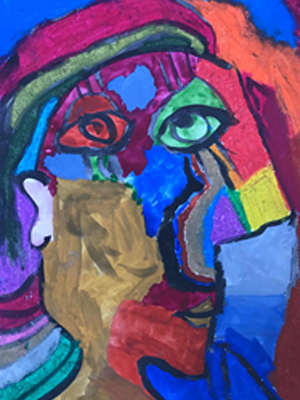 Drawing and painting in the style of famous French and Spanish speaking artists such as Pablo Picasso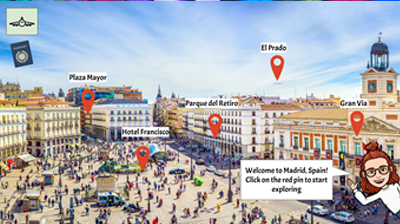 Taking virtual tours around major European cities such as Madrid, Barcelona and Paris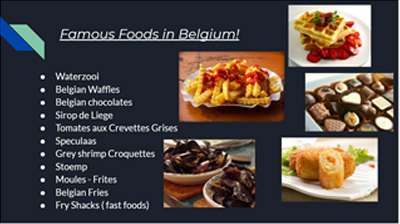 Researching French and Spanish speaking countries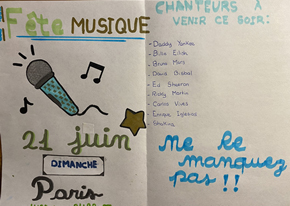 Researching important dates on the Francophone and Hispanic calendar
What knowledge and skills will students develop at KS3?

Course Content / Skills Developed:
A range of topics will be taught throughout Key Stage 3. These topics have been designed to motivate, engage and inspire students to learn new languages. We aim to provide students with language which they will be able to use beyond the classroom, and linguistic knowledge which will form a solid foundation for future language learning.
Assessment:
Regular assessments take place after each module in order to monitor progress and implement any necessary interventions in order to ensure students make maxmimum progress.
Homework:
This is set on a weekly basis on Active Learn. Each student will have their own account and this resource also provides students with extra activities to complete outside the classroom.
How parents and carers can help:
Helping students to review vocabulary and providing a bilingual dictionary that students can use at home to help them with their homework.
What knowledge and skills will students develop at KS4?
Edexcel GCSE French & Spanish
The course is designed to enable you to communicate with native speakers, and understand and express your opinions about modern issues that affect you today. It will also help you to improve your literacy skills.
During the course you will study the following topics:
Identity and culture
Who am I?: relationships; when I was younger; what my friends and family are like; what makes a good friend; interests; socialising with friends and family; roil models
Daily life: customs and everyday life; food and drink; shopping; social media and technology (use of, advantages and disadvantages)
Cultural life: celebrations and festivals; reading; music; sport; film and television
Local area, holiday and travel
Holidays: preferences; experiences; destinations
Travel and tourist attractions: travel and accommodation; asking for help and dealing with problems; directions; eating out; shopping
Town, regions and country: weather; places to see; things to do
School
What school is like: school types; school day; subjects; rules and pressures; celebrating success
School activities: school trips; events; exchanges
Future aspirations, study and work
Using languages beyond the classroom: forming relationships; travel; employment
Ambitions: further study; volunteering; training
Work: jobs; careers; professions
International and global dimension
Bringing the world together: sports events; music events; campaigns and good causes
Environmental issues: being 'green'; access to natural resources
What next?
Many university courses ask for a language qualification as part of their entry requirements and even if they don't, it looks good on your CV.
Home languages?
For students who are fluent in an additional language there is the possibility to take a Home Language qualification at GCSE level.
What knowledge and skills will students develop at KS5?
AQA A Level Spanish
The topics covered during the A Level Spanish course are:
Aspects of Hispanic society
Artistic culture in the Hispanic work
Multiculturalism in Hispanic society
Grammar
Home languages
For students who are fluent in an additional language there is the possibility to take a Home Language qualification at A level.
Enrichment and extra-curricular activities
Film days at the French Institute and the British Film Institute
Weekly KS3 homework club
Year 10 French booster
Year 11 Spanish booster
Year 11 break time speaking sessions
How can you help your child?
All students at Key Stage 3 and Key Stage 4 have an account for Active Learn. We use this platform to set homework and encourage students to complete extra activities related to the topics they are studying. Please ensure your child uses this resource to complete their homework and additional vocabulary, grammar, reading and listening activities.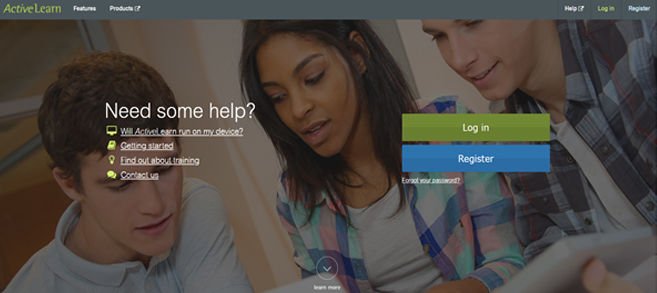 How can students extend their thinking and challenge themselves in this subject?
Use Pearson Active Learn
Listen to French or Spanish music
Watch French or Spanish films
Make flashcards with Spanish or French on one side and English on the other
To look up the meaning of new words, use an online dictionary, use www.wordreference.com and write down all new vocabulary (with English translation) in one place and review as often as you can.
Duolingo
BBC Languages http://www.bbc.co.uk/languages
Visit exhibitions around London
What are the career opportunities for students that study this subject?
There are many jobs available to you if you speak another language: