Letter to parents 20th April 2020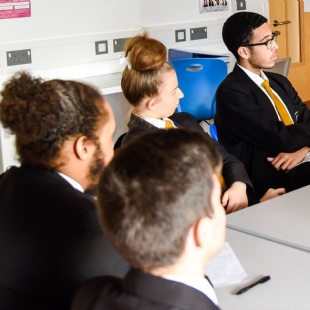 Start of summer term 2020 & Examination information.
Dear Parent/Carer
Start of summer term 2020 & Examination information
We hope that you have been able to stay healthy throughout this Easter fortnight and that all members of your family have managed some rest.
We would normally be starting the summer term today and exam classes would be making their final preparations. Instead, as you know, we cannot resume normal schooling whilst the nation is in lockdown. We would like to provide you with an update about the following:
Assessment outcomes for students who were going to sit external examinations this summer
Continuation with the Virtual School arrangements
Supervision of students who are vulnerable, or, have an EHCP, or, whose parents are key workers
Assessment outcomes for summer 2020 examinations – Year 11 end of KS4 assessments, Year 12 Level 2 assessments, Year 13 A level and Level 3 vocational assessments, International Group Level 2 assessments
At the start of the lockdown period the government announced that all summer 2020 examinations would be cancelled. On the eve of the 3rd April the Department for Education made a further announcement about how they will secure grades for all GCSE and A level students (letter attached). Since that time they have made similar arrangements for vocational courses.
At Southfields Academy we will follow the guidelines and submit grades for students that were entered for their examinations. It has now been announced that the results will be published as expected, A levels on 13th August and GCSEs on 20th August.
Teachers of examination classes will no longer be setting work to prepare students for final assessments. They may offer guidance around unfinished content and students can engage with this, in particular, if it will assist them in their chosen courses in their next phase of education.
In order to support Year 11 students with their transition to their next phase we will set some induction activities to support their progression to their chosen 6th form courses. We will be in contact with more information about this. Engagement with this transition work will be taken into account and discussed at their 6th form interview.
In order to support Year 13 leavers we will post pre-university materials for students to engage with so that they can remain involved in learning.
Virtual School arrangements for Year 7 – 10, IG and Year 12 students
We are posting the next set of booklets for all Years 7 – 10 on our website this morning. If you would like a booklet to be sent home please contact your child's Head of Year who can arrange for this to happen. Alternatively let the Head of Year know that you would like to collect a booklet from reception and this can be arranged with a days' advance notice.
For students in Year 10, many Year 10 classes are now taking place through Google classrooms and these forums will start up once again commencing today.
IG students and Year 12 students will recommence work via Google classrooms, again, starting today.
Supervision of students who are vulnerable or have EHCP or whose parents are key workers
As before the Easter fortnight, we have a reduced number of staff who are able to provide some supervision for students who are vulnerable, have EHCPs or whose parents are key workers. These arrangements will recommence today – please bear in mind that these are not normal lessons but we will endeavour to enable parallel learning to take place alongside the virtual school arrangements. Any students attending must do so in full school uniform bringing with them PE kit ready for some activity where possible.
Safeguarding support
If at any time you experience an urgent need regarding child safeguarding, we have set up a welfare line for you to be able to contact a member of staff. Please phone 07437 794201 (Larry Davis, Deputy Headteacher) or 07379 862150 (Sara Sharpe, Designated Safeguarding Lead).
We will continue to keep you informed of any changes. Meanwhile please support your child in recommencing the remote learning opportunities, not forgetting attention to physical exercise and mental well-being.
With best wishes
Wanda Golinska, Headteacher