Coronavirus update 20th March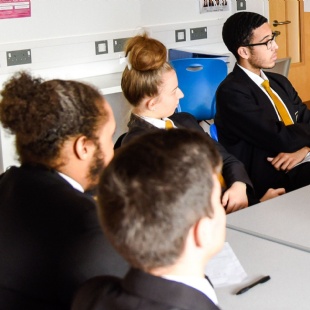 School Closure
Dear Parent/Carer,

Following a government directive, Southfields Academy will be closed from Monday 23rd March 2020 until further notice.

We have tried to accommodate for the needs of our students and have posted work for all students on our website alongside activities on Google Classrooms. Schoolwork guidance is contained within the booklets.

Year 11, 12, 13 and IG students have a more bespoke provision where teachers are providing work via e-mail or Google Classrooms. Please be aware that safeguarding protocols must be followed in these remote communications i.e. communication will be through Google Classroom or a staff member's Academy email address and only during Academy hours.

Examinations – all examinations in May and June of this year have been cancelled. There will be alternative ways of assessing student suitability for the next phase in their education. As these assessment methods are as yet unknown we strongly advise that, in particular, students across Year 11, Year 12, Year 13 and International Group students, continue with their course of study. This means follow the regular guidance posted by your teachers, aim to complete all remaining content of your courses, practise your skills and test your knowledge through exam style questions. Keep all your work as an evidence base of your continued, remote work. This activity will help you be prepared for any alternative assessments.

Where parents/carers are concerned that their child cannot access the work please e-mail their teacher or Head of Department. All staff e-mail addresses are available in the 'Curriculum' section of the website.

We will keep you updated of any developments regarding end of Key Stage assessments.

Entry into 6th Form
Year 11 students will be considered for our 6th Form without GCSE examinations. The course offer will depend on the mocks and the work portfolio that they produce whilst working independently.

Keyworker children, children with EHCPs or social care provision
We have made contact with all parents who have told us they are keyworkers, and parents/carers whose children have an EHCP or care provisions. We now have a register of students who will attend the Academy from Monday 23rd March 2020 between the hours of 8.30am and 2.30pm.

These registered students must attend in full school uniform, bring their school equipment, their Home Learning booklets and their PE kit every day.

Latest Guidance
Remember, if your child, or anyone in your family, has symptoms of the virus
a high temperature – this means you feel hot to touch on your chest or back (you do not need to measure your temperature)
a new, continuous cough – this means coughing a lot for more than an hour, or 3 or more coughing episodes in 24 hours (if you usually have a cough, it may be worse than usual), please visit https://www.nhs.uk/conditions/coronavirus-covid-19/ for advice and next steps.
Supported Students
If your child usually receives support during the school day from our Pastoral team, we have set up a welfare line for them to be able to contact a member of staff. Please phone 07437 794201 (Larry Davis, Deputy Headteacher) or 07379 862150 (Sara Sharpe, Designated Safeguarding Lead).
Thank you for your continuing support.

Yours faithfully

Jacqueline Valin, Principal Wanda Golinska, Headteacher