Start of Year arrangements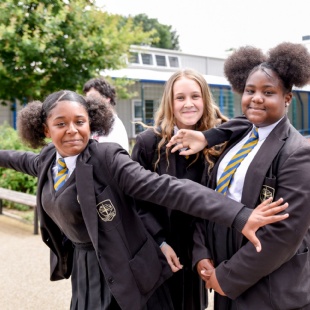 It's almost the beginning of the new school year, the arrangements for staff and students are below.
Having ended 2018-2019 on a high, with important visitors, fantastic events, well-earned celebrations and having received some amazing and impressive exam results during the summer we are all ready and set to begin another year at Southfields. After a restful and enjoyable summer we are keen to embrace the challenges and new experiences the year will bring us.
Monday 2nd September - PPA Day 1
Staff only, preparation, planning & admin day.
Tuesday 3rd September - PPA Day 2
Staff only, preparation, planning & admin day.
Wednesday 4th September - Year 7 start, Year 12 Induction, IG Interviews
08:15 - 13:12 Year 7 start, Periods 1-4
09:00 Year 12 mathematics & science entrance examinations
10:00-12:00 International Group Interviews
12:30-16:00 Year 12s joining from other schools have induction
13:30-15:30 International Group Interviews
No other students on site.
Thursday 5th September - School resumes
08:20 & Period 1 Years 8-11 Assemblies & Tutor Time, Year 7 Tutor Time
Period 2 onwards normal lessons for Years 7-11
Friday 6th September - normal school day
08:20 Year 13 start in assembly, period 1 Tutor Time, periods 2-5 normal lessons.
09:00 International Group Induction
Monday 9th September - normal school day
08:20 International Group resume school
Tuesday 10th September - normal school day
08:20 Year 12 resume school