Year 11 Examinations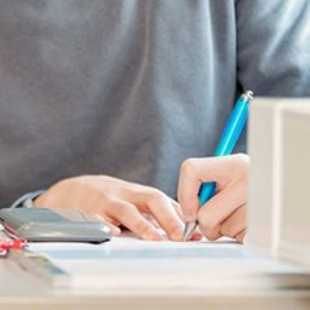 Year 11 Examinations, Study Leave and Results Day 2019
Dear Parent/Carer,
with the GCSE examinations beginning today Monday 13th May, I wanted to give you some information regarding the remainder of the academic year. It's been a marathon year of revision and mock examinations, but we have every confidence that the hard work will pay off!
During GCSE examinations there will be some disruption to normal lessons as outlined below:
Week beginning Monday 13th May:
Formal written GCSE examinations begin. Your child had received their personal timetable and has hopefully shown it to you. Students will be in school as normal between now and the 24th of May with slightly earlier start and later finish times. There is no study leave before the half term break beginning on the 27th May.
All Examinations begin at 09:00 for the morning session and at 13:30 for the afternoon session. Students should line up outside the examination venue by 08:45 for the morning examination and 13:15 for an afternoon examination until they are called into the examination by the lead invigilator.
Students are expected to wear full school uniform for all of their examinations. Therefore, rules regarding footwear, jewellery and mobile devices remain the same. Please encourage your child to observe these rules so that valuable examination time is not wasted having to address such issues.
The overlay timetable:
Year 11 students will continue with normal, timetabled lessons and morning/afternoon registration until Friday 24th May. However, we have added a compulsory 08:00 lesson to the timetable to provide students with the opportunity to spend time with their subject teacher before each examination. Please ensure your child arrives to these sessions on time to avoid disruption to learning. A copy of the schedule of examinations and the additional 08:00 lessons was given to students last week and is available to download below.
The Academy timetable will be amended again from Monday 3rd of June to allow subject teachers time to focus on preparing students for the subject examinations that have not yet taken place. (All Year 11 classes will be structured and revision focused from the 13th of May). Students are expected to attend as usual unless they have scheduled examinations. The overlay timetable from Monday 3rd of June will be given to students before Half Term and will be posted below.
The night before and morning of an examination:
Examinations are stressful and your child may be feeling anxious. Please support them as best you can by providing a calm, supportive, encouraging environment. Here are a few practical things you can also do to help:
Encourage a good night's sleep - it is far more beneficial than doing last-minute cramming.
Pack bag and check equipment the night before - are the pencils sharp? Do the pens work? Does the calculator work?
Double-check the examination schedule and plan extra time to get to school - running late is stressful.
Serve a healthy breakfast - the brain uses lots of energy! Eggs, meats, porridge, banana or peanut butter on toast, or protein-rich smoothies are all good choices; sugary cereal is not a good choice.
Wish them luck!
Thursday 27th June - NRA Evening
Parents and students should aim to be at the school at 16:30 for refreshments and photographs, with the ceremony starting at 17:00. Details and location of after-party 'prom' for students have not yet been confirmed, but it will be held from 19:00-23:00.
Thursday 22nd August - GCSE Results Day
Students may pick up their GCSE results in the Academy dining hall between 09:00-11:00 on Thursday 22nd August. Students must pick them up in person. If they are unable to do so, they can either hand in a stamped, self-addressed envelope to Mr McCann to enable us to post their results on the same day, or they may elect someone else to collect their results by signing a statement naming the person and giving permission for this to happen. The nominated person must provide proof of identity at school on the day, otherwise we will not be able to hand over the results. A number of staff will be present to meet and greet your child and to discuss their results with them.
In addition to the above, the Southfields Academy Sixth Form team will be holding student enrolment interviews after students collect their examination results on the day, and will be on hand to discuss any issues relating to enrolment onto Post-16 courses. Students intending to secure their place in our Sixth Form will need to attend an interview on this day. If a student is unable to attend they must inform us in advance so that their place is not filled by another student. It is not too late for Year 11 students to apply to the Southfields Academy Sixth Form! Applications can be made online through our website: https://southfields.ulas.co.uk
Finally I would like to take this opportunity to thank you for your support over the last five years and to wish you and your child the very best for the future. I look forward to some excellent results in the summer and I wish you and your child a very restful summer once the examinations and hard work are over.
Yours sincerely,
Ms T. Gray, Deputy Headteacher - Standards