Christmas Holiday Homework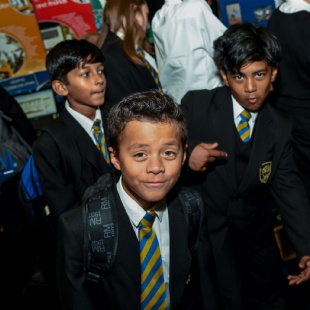 Years 7-11 have been set independent study to complete during the Christmas Holiday.
Dear Parents and Carers,
we have set students in years 7-10 independent study to complete during the Christmas Holiday. This is in addition to the work that their subject teachers may have given them, and the iStudy work their tutors may have given them.
Teachers have set Year 11 individual homework tasks to fill knowledge gaps identified in the mock examinations or to prepare the students for the topics they are learning about in the Spring Term.
We hope you will support us in helping and encouraging your child to complete the tasks assigned. These tasks will help ensure that the students do not lose sight of the good study habits they have built over the term and keep them focused on their academic progress. Even a short break from the routine of school life can have an effect on students' focus and even undo some of the fantastic effort they have put in over the term.
While we understand that children need a break and a rest we hope that these tasks will serve to keep their minds on the importance of their academic work and ensure they continue to make good progress.
We wish you an enjoyable and restful festive period and new year,
Ms K. Marshall, Assistant Headteacher Pastoral
Year 7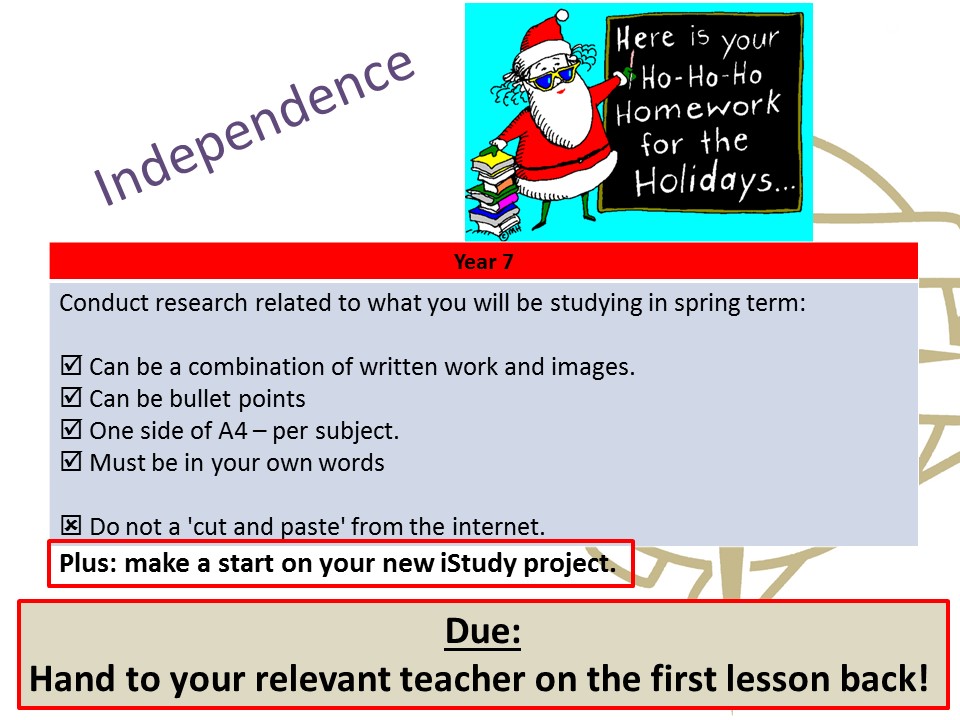 Year 8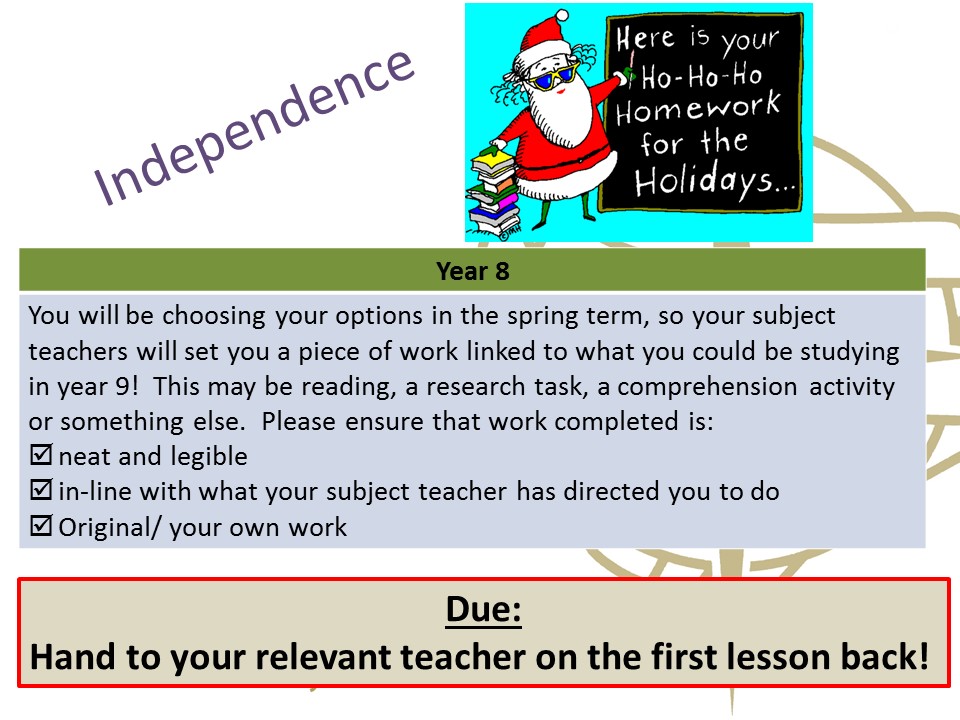 Year 9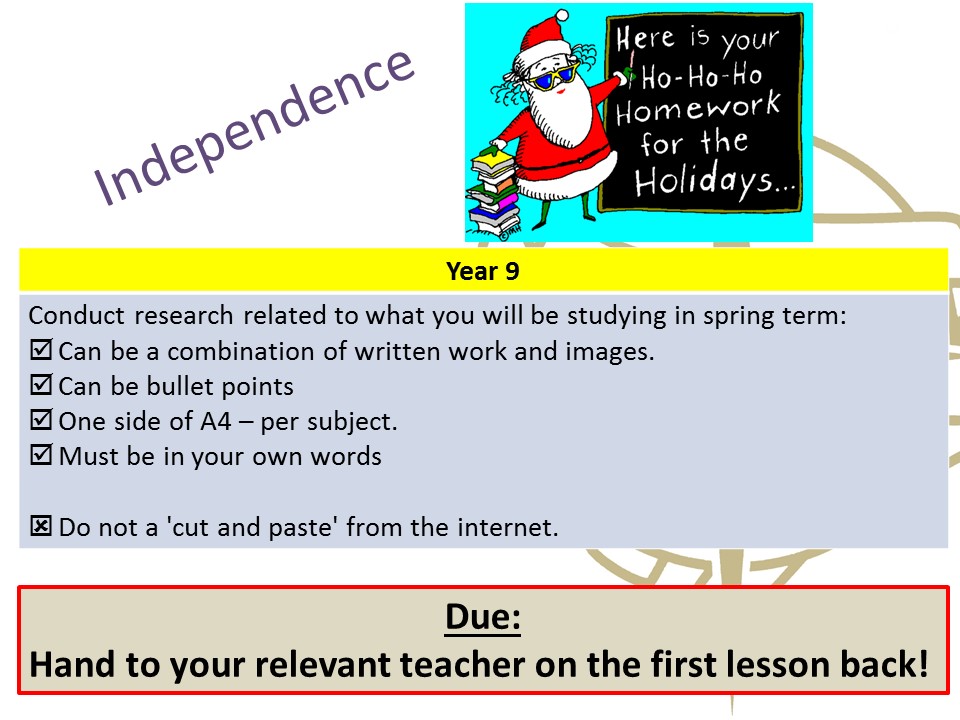 Year 10