The Generation Game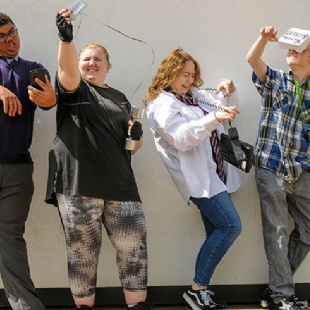 Our Sixth Form Performing Arts students are presenting a show at the Tara Arts Centre in Earlsfield.
Hiding in a forgotten room, four strangers connected only by blood trip over differences between their generations
The Family reunion!
Hiding in the back room of a cold dingy community centre these four strangers (seemingly only connected by blood) stumble across the many differences between their generations.
Swipe right? Landline? Honour and OBEY!?
What could they possibly have in common?
'Quartet' is a company that have developed a fascinating fusion of physical theatre, verbatim and observational comedy.