Year 11 Study Leave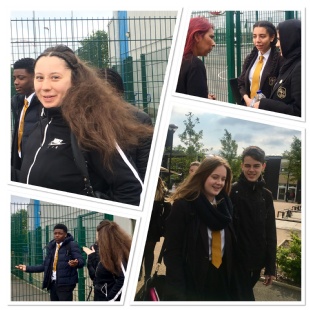 Year 11 Exams, Study Leave and Results Day 2018
Dear Parent/Carer
I am writing to give you some information regarding the remainder of the academic year. We are now in the midst of the GCSE exams and all appears to be going well, the students are generally very positive about their performance and are making the most of the remaining time with their teachers.
To ensure we are doing everything possible to prepare your son/daughter we have rewritten their timetable for after the half term break. The students were given the timetable this week.
Between Monday 4th – Friday 8th June the students are expected to attend school all day, every day.
As the various subject exams finish, we will then ensure that the teaching and lessons are focused towards the subjects whose examinations are yet to take place. There are additional lessons with staff before every exam to help focus the students, these sessions also enable students to go over any last minute issues and top tips for success. There is no study leave during this week.
Between Monday 11th – Thursday 21st June the students will only be expected to attend school when they have examinations or scheduled lessons on the overlay timetable.
It is vital they arrive to their examinations on time. Examinations begin at 9.00am for the morning session and at 1.30pm for the afternoon session. Students must be ready to enter the venue by 8.45am for a morning exam and 1.15pm for an afternoon exam.
Students are expected to wear full school uniform for all of their examinations. Therefore rules regarding footwear, jewellery, mobile phones and iPods remain the same. We would ask you to encourage your son/daughter to observe these rules so that valuable examination time is not wasted by teachers having to address such issues.
Half term.
The students have been working tirelessly in recent weeks and we are really optimistic about their final outcomes but it is so important students maintain this focus and momentum and make the best possible use of their half term break.
During the half term break please remind your son/daughter to make the most of the additional time and focus on their revision, all students have been given revision materials and information about revision websites.
If you would like to see a copy of the exam schedule or the overlay timetable please download them at the foot of this page.
Additional information.
Thursday 28th June – NRA Evening.
Final details will follow at a later date, but parents and students should aim to be at the school for 4.30pm for refreshments, with a view to start the ceremony at 5pm. The after party will be held at the Crowne Plaza and further details will be sent out to parents at a later date.
Thursday 24th August – GCSE Results Day.
Your son/daughter may come into the Academy canteen to pick up their GCSE results between 9.00am-11.00am on Thursday 24th August. Students must pick them up in person and, if they are unable to do so, they will need to hand in a stamped addressed envelope to Mr McCann to enable us to post their results on the same day. Alternatively, they may elect someone else to collect their results. Students must either complete the form available on our website or sign a statement naming the person they elect to collect their results. The named person must bring ID with them in order for us to check their identity, failure to bring ID will mean that we will be unable to give them the results. A number of staff will be present to meet and greet your son/daughter and to discuss their results with them.
In addition to the above, Southfields Academy Sixth Form will be holding student enrolment interviews on the 24th August and the Sixth Form Team will be on hand to discuss any issues relating to enrolment onto Post-16 courses. Students will need to attend their interview on this day if they would like to secure their place in our Sixth Form. If they are unable to attend their interview on this day then they must inform the Sixth Form Team in advance so that their place is not filled by another student.
It is still not too late for Year 11 students to submit an application form to Southfields Academy Sixth Form. Application forms can be collected from Mr Browne or Ms Hess in the Sixth Form Office and they will also be available on GCSE Results Day should any student wish to make a late application.
Finally I would like to take this opportunity to thank you for your support over the last five years and to wish you and your son/daughter the very best for the future. I look forward to some excellent results in the summer and I wish you and the students a very restful summer once the exams and hard work are over.
Yours sincerely,
Ms Tracy Gray - Deputy Headteacher, Standards.