Academy Awards 2017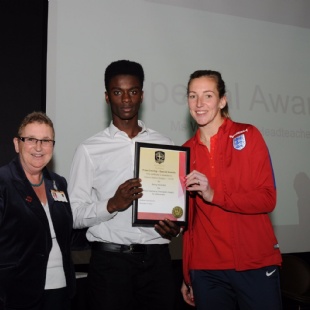 On Thursday 2nd November we held our annual Academy Awards prize evening.
This ceremony takes place to recognise and celebrate the achievement of students in Years 8 – 13 for the previous academic year and to recognise those Year 7s that have achieved most in their first half-term with us.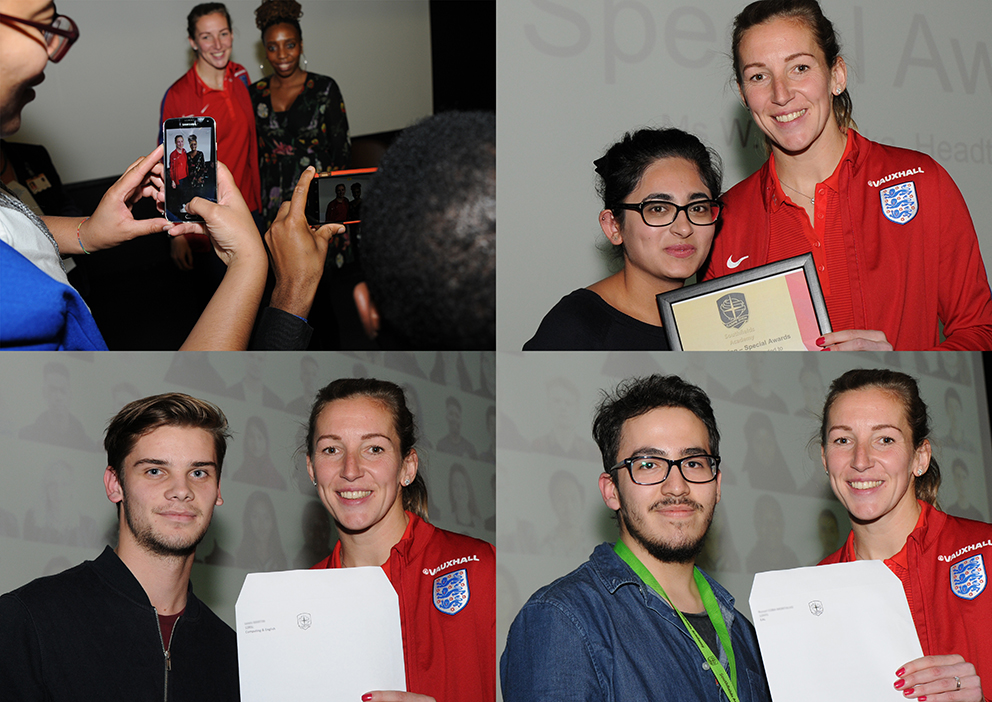 A lovely ceremony, compered by James Lawrence, with two wonderful musical interludes from Shay and Emily.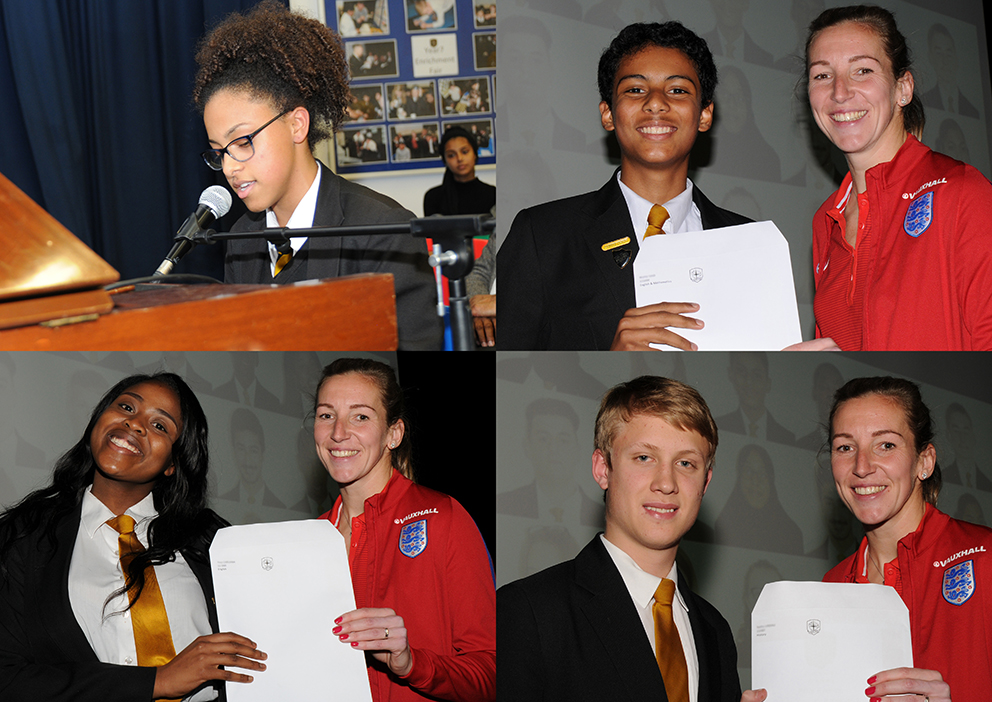 In front of their peers and parents, a large number of students were presented with awards for their achievements by Ms Valin, Ms Golinska and our special guest, Siobhan Chamberlain, England goalkeeper and Liverpool Ladies Footballer.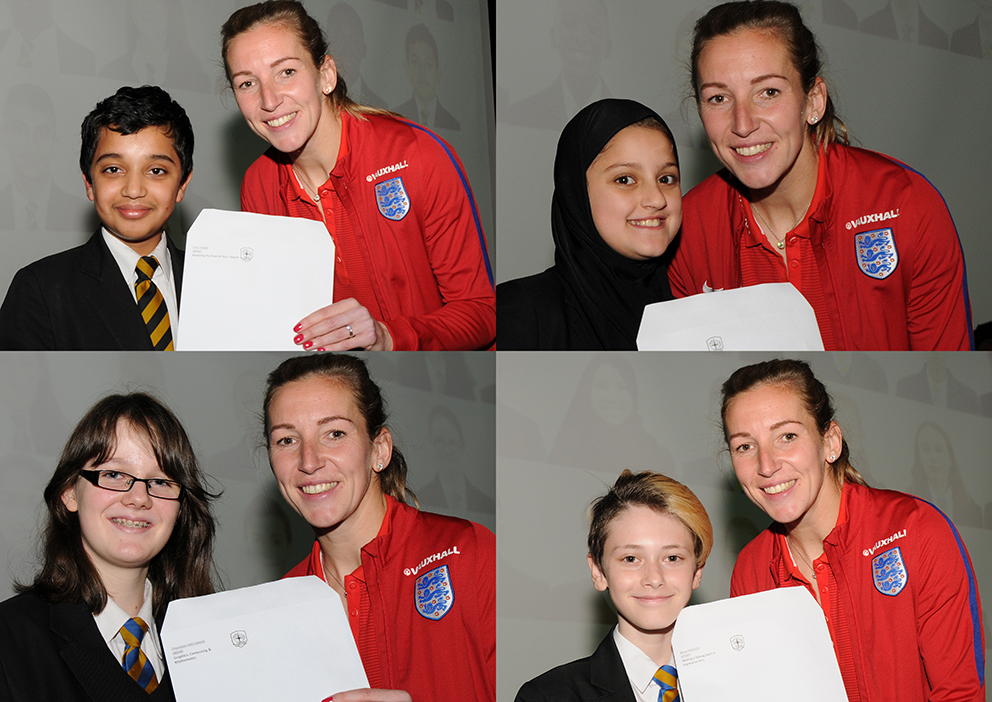 Siobhan has played at top club level for Chelsea, Fulham, Birmingham City and Bristol Academy. She has represented the England women's national football team on more than 40 occasions since her debut for them in 2004. She has been part of the squad for 3 FIFA Women's World Cups and 3 UEFA Women's Championships. A childhood gymnast, Siobhan took up goalkeeping at the age of 14 and was spotted by Chelsea Ladies. She made her debut in the England Team against the Netherlands in spring 2004 having made her way up through the youth ranks. At 18 Siobhan joined the National Player Development Centre at Loughborough University, training every day whilst earning a degree in sports science and a master's in sports nutrition. She was later employed as a lecturer by South Gloucestershire and Stroud College.